The Original Donut Shop Coffee x Snickers
We did it, we reached the final frontier. With the Original Donut Shop Treat Collisioner, we can combine the world's best treats into a mug of steamy hot coffee. In this debut spot, we're playing up the delicious significance of our biggest breakthrough yet: Snickers-flavored coffee.
---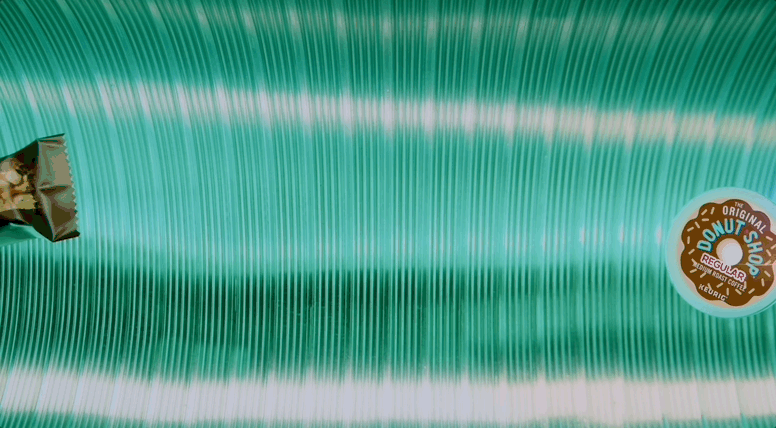 Twitter Takeover
We hosted a 24 hr takeover on Twitter and invited fans to drop in new collab ideas. We live-time mocked up people's suggestions. And verified fans like Skittles, Canada Dry, and even Teletubbies jumped in on the fun. Here are some of the weirder comps I've done. Ey-oh!

---
Campaign
Executive Creative Director / Yo Umeda
Creative Director / Daniel Beaudoing
Art Director / Dan Minton
Designer / Natalie Krakirian
Twitter
Associate Creative Director (CW) / Stephie Coplan
Packaging Designer / Jeff Ferland